Why Crownpeak
Crownpeak's leading, enterprise digital experience platform (DXP) equips enterprise teams with powerful tools to create inclusive, omnichannel experiences with speed and simplicity.
A first-mover advantage without the risk
Crownpeak tools are designed to eliminate development delays and regulatory concerns to give you the confidence to deliver engaging digital experiences faster than ever before.
Leverage built-in quality checks for SEO, brand standards, and more
Use personalization tools to dynamically deliver relevant content to the right audience
Optimize experiences with latency and performance monitoring
Customize criteria most critical to your business
Meet web accessibility requirements giving all users equal access to your sites
Maximize an inclusive and accessible web presence automatically
Crownpeak helps you eliminate unnecessary legal risk and increase your opportunity to better reach an underserved market segment.
Achieve and maintain WCAG and ADA accessibility compliance
Improve SEO, bounce rates, brand equity, and user experiences
Get quick protection with AI-based, on-page automatic remediation
Track results with industry benchmarks and stakeholder reporting
Work with Customer Success experts to help guide program management
Keep up with your shopper's demands and market changes
Create seamless, intuitive, and relevant shopping experiences that convert into sales with search, merchandising, and recommendation solutions powered by AI.
Scalable solutions that grow with your business and its complexity. Leveraging automation so you have more time to focus on value-adding tasks as a merchandising team.
Composable architecture to easily integrate data and functionalities with your tech stack, giving you the freedom and speed you need to deliver product discovery based on your business and customers' needs.
Headless allowing you to power multiple digital channels with consistency.
AI transparency to give you full visibility to test, optimise and maximise results.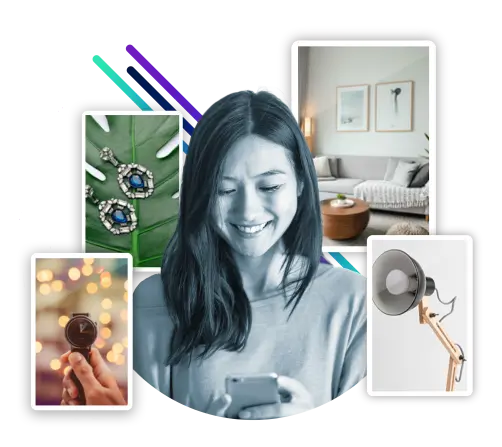 Maintain present and future consent compliance
Crownpeak ensures you remain compliant with the evolving regulatory landscape while creating a competitive advantage through improved data processes.
Leverage best practice presets built for specific privacy laws like CCPA and GDPR
Improve consent rates by providing higher-quality privacy experiences
Prevent data security risks and improve website performance with tag governance
Count on dedicated Privacy and Accessibility experts to help you every step of the way
"Crownpeak is great for a company with a marketing team that wants to build sites in a competitive environment where their conversion rates matter and where they are looking for an edge through personalization or optimizing their content."