20 Sept 2023 – 21 Sept 2023
Meet our experts at DMEXCO 2023
Visit our booth A-010 (Hall 6) at the renowned DMEXCO conference in Cologne! Learn how Crownpeak enables organisations to build meaningful digital experiences for everyone, everywhere. Engage your customers with our Content Management system, reach to your entire audience with our Digital Accessibility and Quality tools, and grow your brand with our Product Discovery solution.
• Booth location: Hall 6, Booth A010, Koelnmesse, Cologne
• Date: 20th - 21st September 2023
• Number of attendees: 40,000
• Masterclass: 20th September 9.45am at MC 6B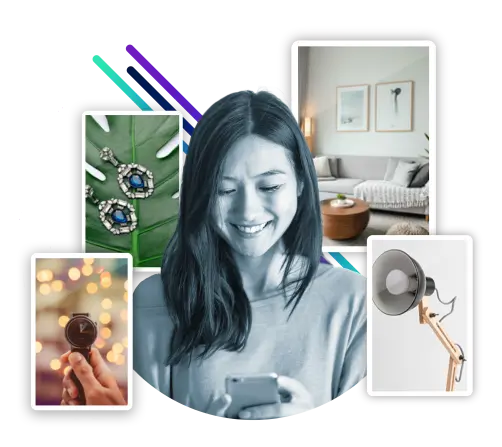 Experience Crownpeak live at DMEXCO
Meet our experienced team who is on hand to talk through our comprehensive suite of products, capabilities and services that addresses today's need for composable solutions to deliver meaningful customer experiences at scale.

Hear first-hand from our customers! PUMA's Francecsa Bramato and our own Imran Choudhary will uncover how PUMA has managed to successfully scale the business internationally and cater to niche audiences, all whilst reducing operational work load on the team.
Crownpeak Masterclass
In this insightful session, Francesca Bramato, Senior Category Manager eCommerce at PUMA EUROPE, along with Imran Choudhary, VP of Product Marketing at Crownpeak, share the captivating story of how PUMA achieved remarkable success in their expansion. With a presence in 27 markets, PUMA faced the challenge of tailoring their eCommerce strategy to local nuances. This talk reveals how strategic insights, personalized experiences, and data-driven decisions empowered PUMA to seamlessly blend their global vision with localized execution. An essential experience for anyone interested in eCommerce, business strategies, and the fusion of innovation with international growth.
Francesca Bramato, Senior eCommerce Category Manager, PUMA Europe
Francesca Bramato is a Senior eCommerce Category Manager at PUMA EUROPE, working within the Trading team focusing on Category Growth and Site Merchandising.

Francesca is an expert in Content & Product Management, CRM, UX and business analytics. Within her role she is overseeing the campaign management of the lifestyle categories on PUMA.com while enabling the business growth through data driven site merchandising activities.